ANNOUNCING: The GLOBAL HEALING MIRACLE EXPERIMENT
Your Journey to Experience & Share Life-Changing Ancient Healing Secrets to
Heal Yourself, & Heal the World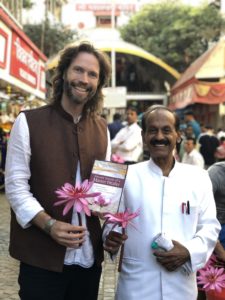 Congratulations! You making this one choice to join this Global Healing Miracle Experiment could literally change your life forever.
A group of about 230 of us are just completing a 30-day experiment/game in which we applied 3 Ancient Secrets from Dr. Naram in our lives — and the results were astounding. The Mystical Miracles of Love we saw in our personal lives were remarkable and inspiring.
Now we want to do a collective experiment — towards the benefit of the whole World.
This experiment, like the last one, is based on Ancient Healing Secrets taught by legendary master healer Dr. Naram.
A book revealing these secrets (called "Ancient Secrets of a Master Healer") will be published later this year, ONLY it felt like THE WORLD NEEDS THESE ANCIENT HEALING SECRETS NOW. Parts of this book, including key secrets, will be released each week of this experiment, for each of us participating to apply.
This experiment will involve 1,080 people from around the world. Together we will apply the ancient healing secrets to help ourselves, and simultaneously to invite a healing miracle for all of humanity.   
One of the ancient healing secret principles this experiment is based on is this: You are a microcosm of the macrocosm… as You Nourish & Heal Yourself, You are simultaneously helping All of Humanity. During this experiment you will be applying certain secrets from Dr. Naram's ancient lineage in your own life (home remedies, marmaa, etc) — and we also will be holding a collective intention for how it will benefit the world.
By together applying the powerful ancient healing principles taught by master healer Dr. Naram — you are likely going to see more 'miracles' occur in and around you — including you could feel much healthier, happier, and with more inner-peace. At the same time, as we do the experiment correctly together, we can see a miracle happening globally, too.
You are simultaneously making Dr. Naram's dream come true, while at the same time changing countless lives for the better
We will have live Zoom calls together every Sunday. Our first live call all together for this Global Healing Miracle Experiment will be June 6th (Sunday), at 8am PST (which is 11am EST New York, 4pm London, 5pm Berlin, & 8:30pm India). The join URL will be sent out the day before the call, and if you can not attend live – the call will be recorded and sent to you.
This Experiment has concluded, but to apply to be one of the select people from around the world to participate in the next life-transformative, and global-shifting experience… you can apply here: Ancient Secrets Miracle Experiment Experience!